For those who appreciate a more clean and architectural outdoor space, modern gardens are the way to go. Modern gardens focus on geometric form, limited colour and textural palettes, and clean lines that mimic the surrounding structures.
Key Features
Geometric Form: Modern gardens use straight lines, simple geometric shapes, and vertical accents to complement the surrounding architecture.
Simplicity: For a clean look, modern garden design is intentional about using limited colour and textural palettes both in the hardscaping and plant choice.
Intentional Spaces: Modern gardens are centered around functionality and include clearly defined open spaces for the intended use.
TIP: A well-designed modern garden uses these key features to create an open and inviting space that is well-balanced with repeating patterns, colours, and textures.
Featured Plants
Modern gardens tend to limit plants to those with geometric forms, including spherical, columnar, and vertical growth habits.
– Tall Grasses
– Columnar or Shaped Evergreens
– Tall Single Stem Perennials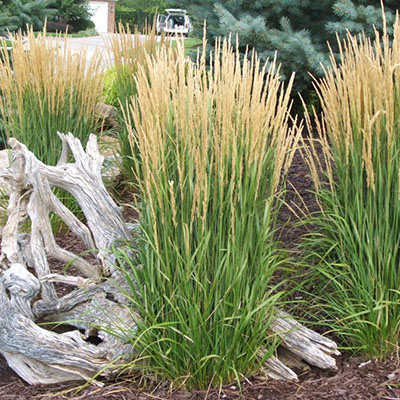 Karl Foerster's Feather Reed Grass
Calamagrostis x acu. 'Karl Foerster'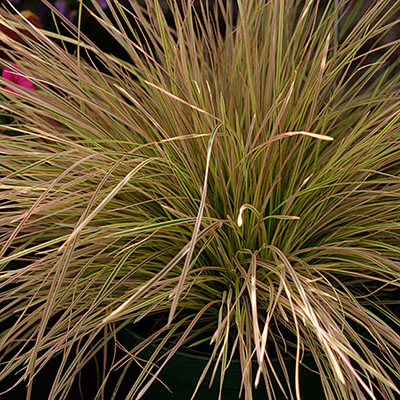 Northern Lights Tufted Hair Grass
Deshampsia cespitosa 'Northern Lights'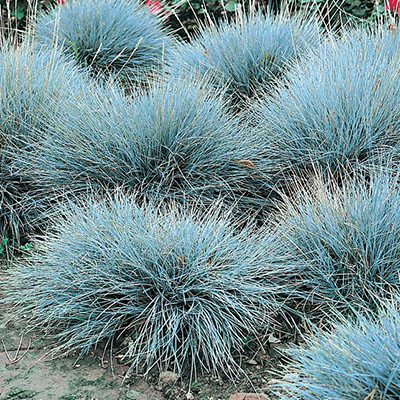 Elijah Blue Fescue Grass
Festuca glauca 'Elijah Blue'
Summer Beauty Allium
Allium tang. 'Summer Beauty'
Dusseldorf Pride Seathrift
America maritima 'Dusseldorfer Stolz'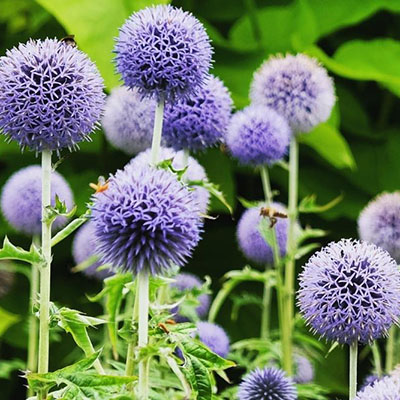 Veitch's Blue Globe Thistle
Echinops ritro 'Veitch's Blue'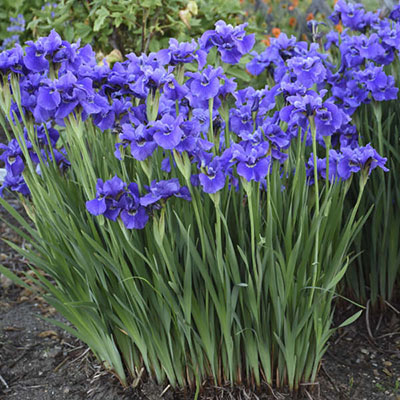 Siberian Iris
Iris sibirica
Blue Blazing Star Liatris
Liatris spicata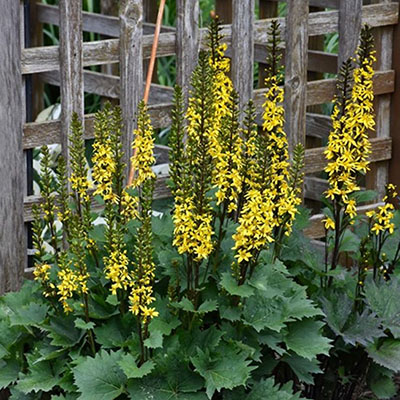 Little Rocket Ligularia
Ligularia 'Little Rocket'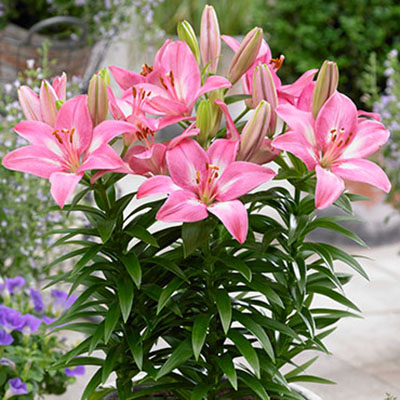 Asiatic Lilies
Lilium auratum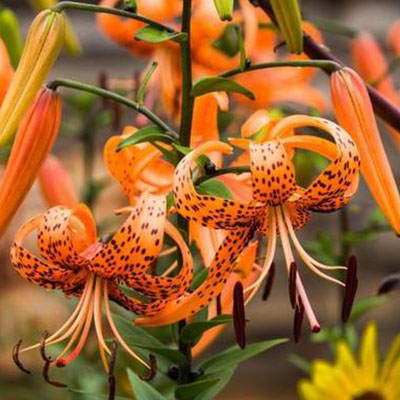 Tiger Lilies
Lilium lancifolium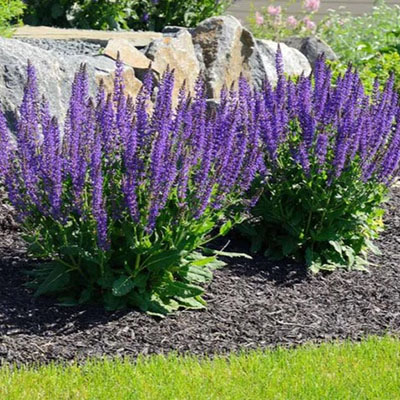 May Night Salvia
Salvia x sylvestris 'Mainacht'
<span id="BoldDarkGrey">Evergreens</span>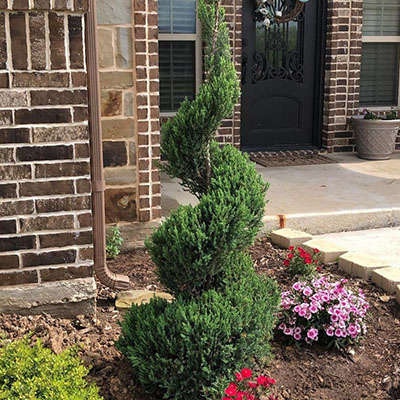 Blue Arrow Juniper
Juniperus scopulorum 'Blue Arrow'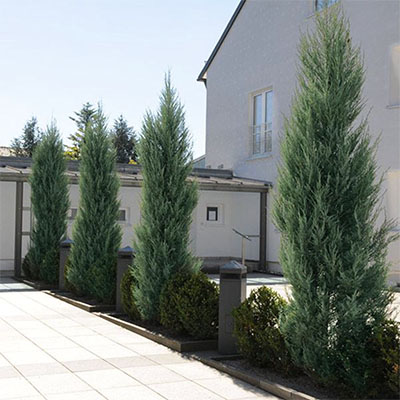 Skyrocket Juniper
Juniperus scop. 'Skyrocket'
Wichita Blue Juniper
Juniperus scop. 'Wichita Blue'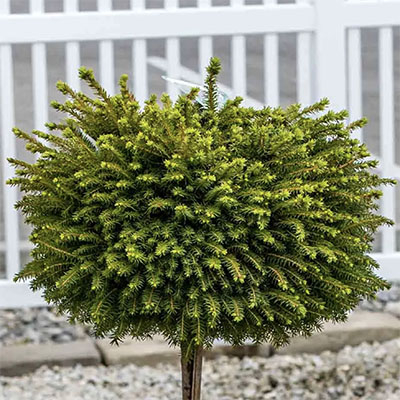 Little Gem Spruce
Picea abies 'Little Gem'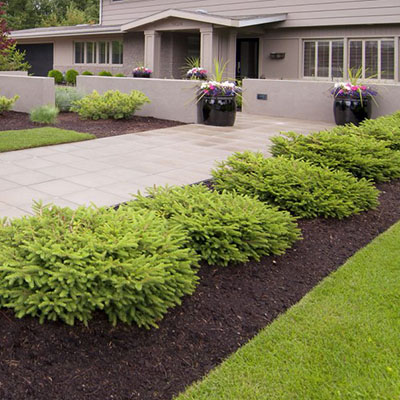 Bird's Nest Spruce
Picea abies 'Nidiformis'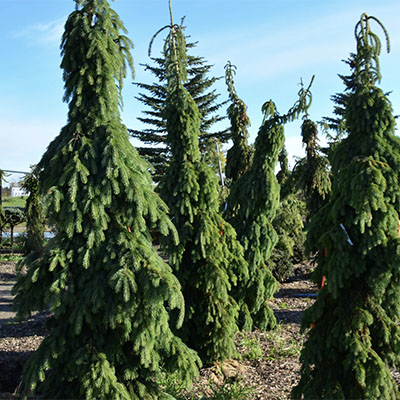 Weeping White Spruce
Picea glauca pendula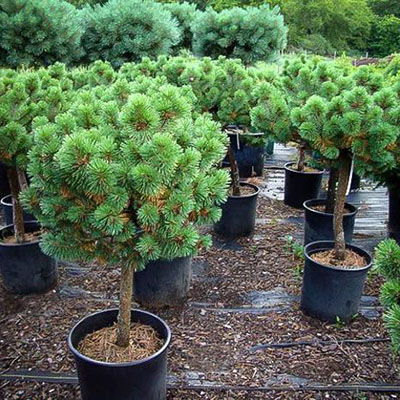 Dwarf Mugo Pine
Pinus mugo 'Pumilio'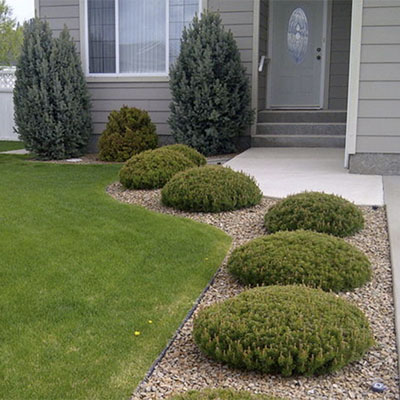 Slowmound Mugo Pine
Pinus mugo 'Slowmound'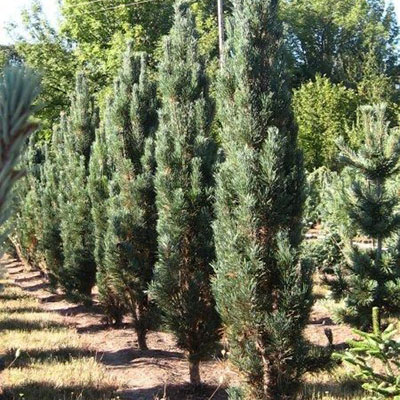 Columnar Scotch Pine
Pinus syl. 'Fastigiata'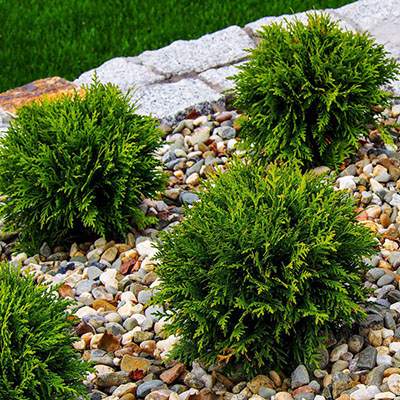 Danica Cedar
Thuja occidentalis 'Danica'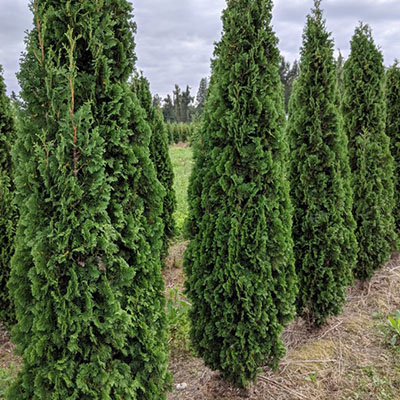 Holmstrup Cedar
Thuja occidentalis 'Holmstrup'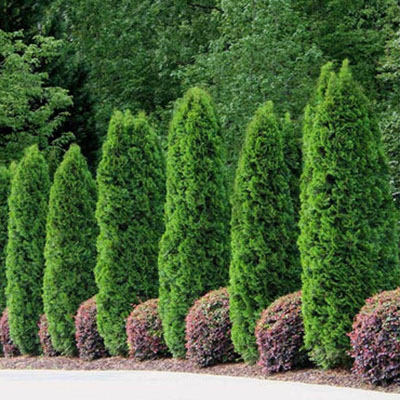 Skybound Cedar
Thuja occidentalis 'Skybound'