What is an English Garden
The English garden dates back to the Romantic Era of the 1800's, when a societal shift toward romanticizing our human connection with nature occurred. This was the same time period of all of the great literary works by romantic poets: Dickinson, Emerson, Keats, Byron, Shelley, Whitman, Blake, and Poe… just to name a few. The philosophy of the era was to find reprieve from societal rigidity within the beauty of the natural… to stop and smell the roses, as it were. As the Romantic era's love of nature evolved, so did the English garden until it became what we characteristically think of today.
English Garden Characteristics
Today English gardens are characterized by organic-shaped beds densely planted with a wide array of flowering plants of contrasting colours and textures. The objective is to create a garden with an abundance of colourful blooms that looks as if Mother Nature planted it herself. Typically English gardens have three well-balanced layers. A soft background layer of either tall perennials or flowering shrubs, a mid-layer filled with a diverse selection of flowering perennials, and a groundcover layer of trailing perennials that soften edges and spill over traveled pathways.
Choosing the Best Plants
English gardens tend to make the most of every little space. So go easy on any spacing rules and choose blooming plants in many sizes, shapes, and textures, which will naturally gather together and spill out of beds. When choosing plants, focus on these four key factors :
BLOOM TIMES : To make sure your garden is always in bloom, choose a wide range of flowering plants with staggered bloom times. Place perennials with short bloom times next to wildflowers or annuals that will bloom for longer periods of time.
SIZE & SHAPE : English gardens are characterized by the way their layered vegetation looks natural and organic. Consider which plants will fill each of the three layers: the tall back layer, the medium mid-layer, and the short spreading layer that acts as a ground cover spilling over onto pathways. If you have any climbing structures be sure to make use of those spaces as well, with flowering vines.
COLOUR : There are several approaches one can take when choosing a colour theme for an English Garden. You could go with a monochromatic theme and choose plants that all have the same colour or colour family. You could also choose a Romantic theme with soft pinks, white, blues and purples. Or, you could go with contrasting colours like pairing purples with yellows. Whatever colour theme you choose, be mindful of bloom times and the placement of those colours.
SCENT : English gardens are meant to be immersive, consider including plants with sweet aromas you enjoy.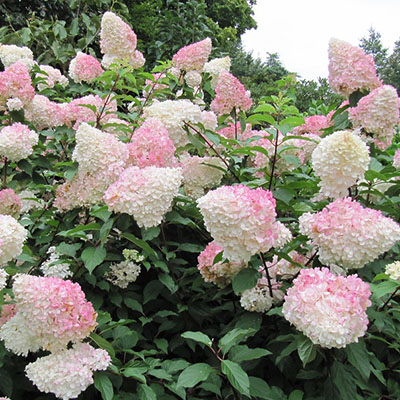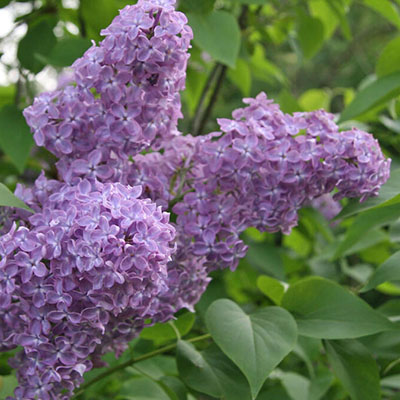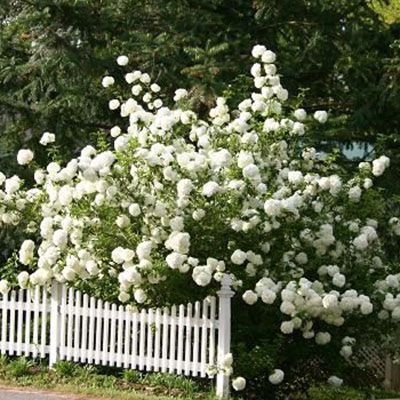 Common Snowball
Viburnum opulus 'Roseum'
Tall & Vertical Perennials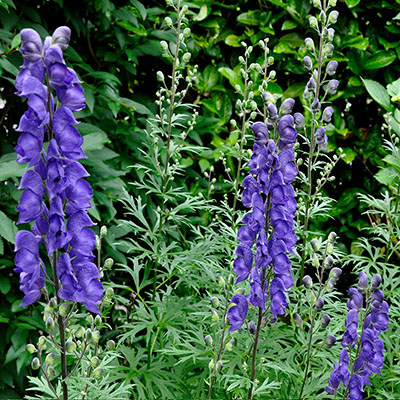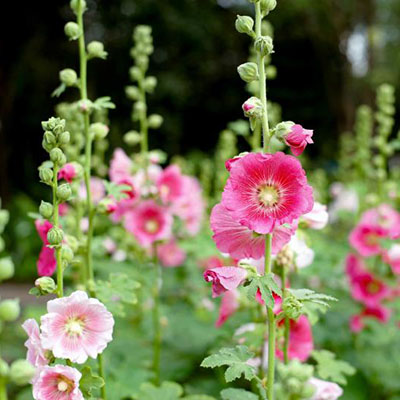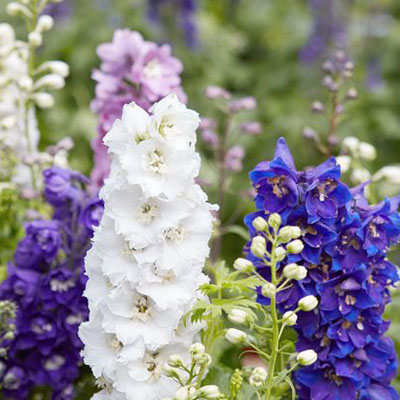 Medium & Mounding Perennials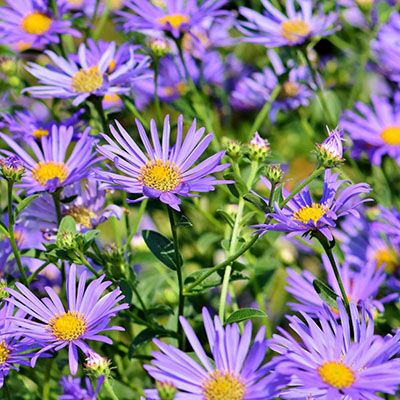 Woods Aster
Aster dumosus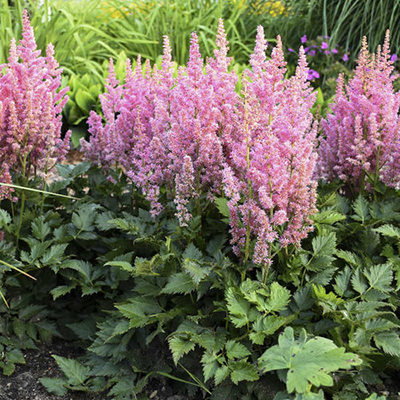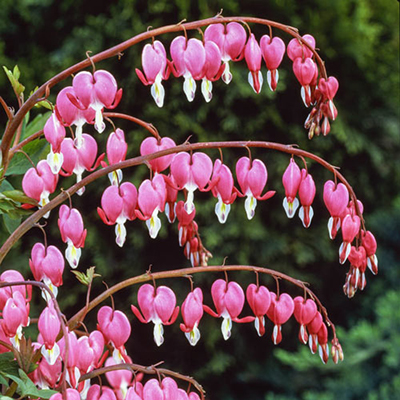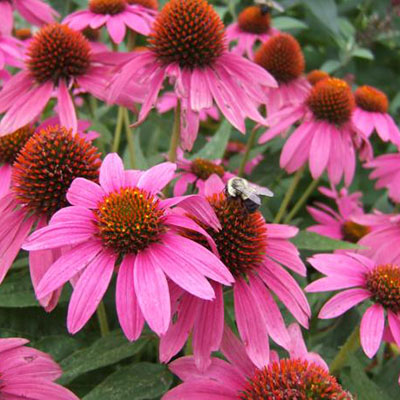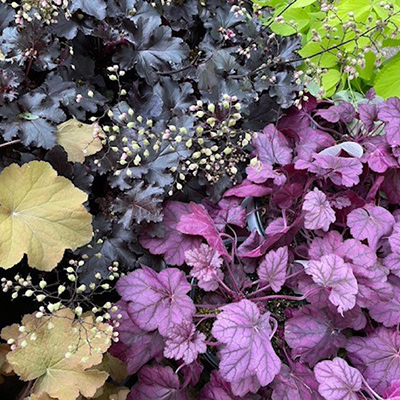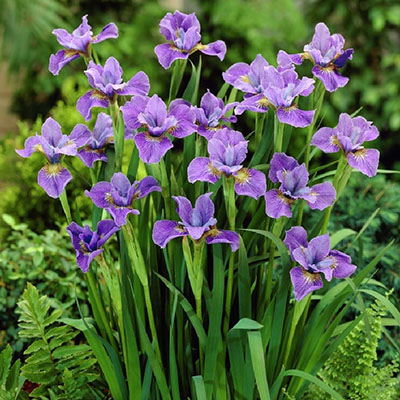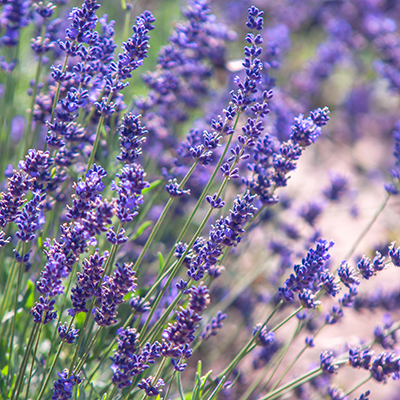 Shasta Daisy
Leucanthemum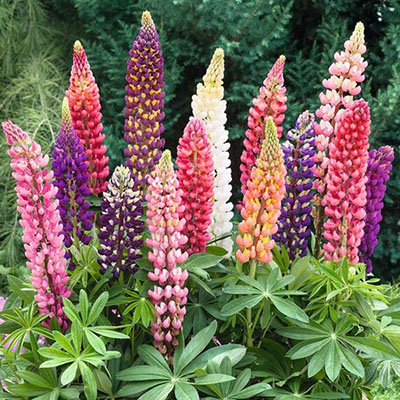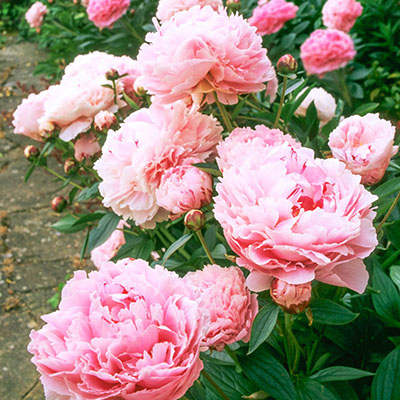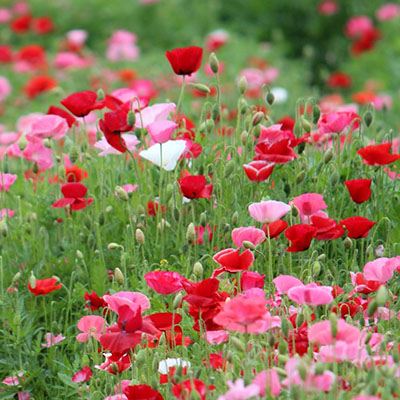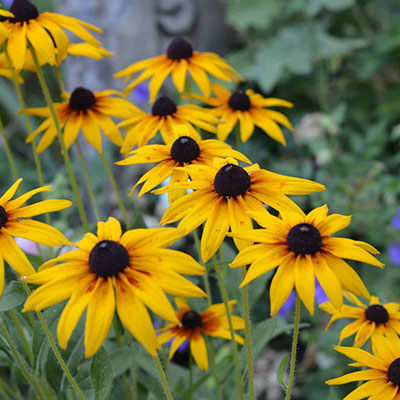 Black-Eyed Susan
Rudbeckia
Short & Trailing Perennials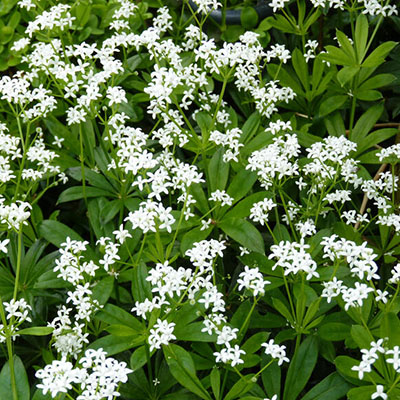 Sweet Woodruff
Galium odoratum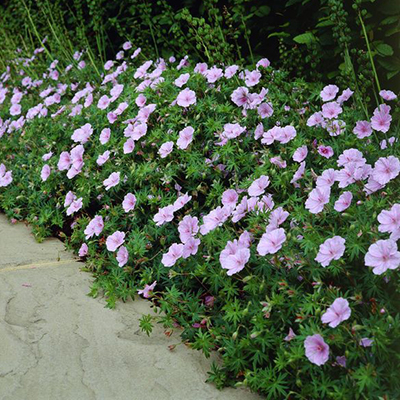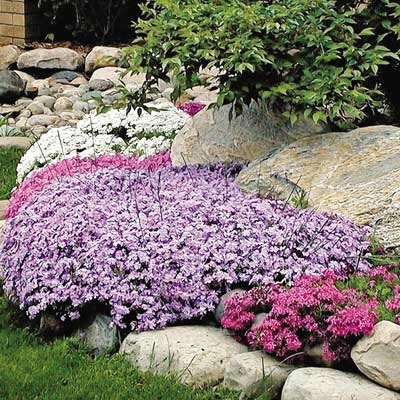 Creeping Phlox
Phlox subulata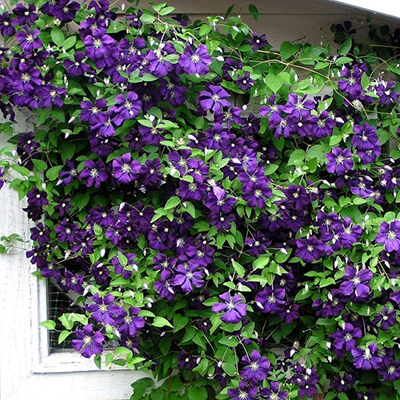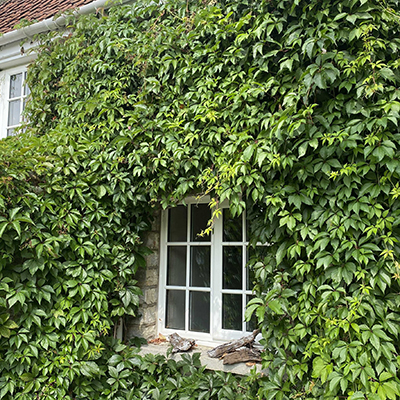 Virginia Creeper
Parthenocissus quinquefolia