Murray was born in 1950 in Invercargill, New Zealand and grew up on a sheep farm in the surrounding area. As the 3rd of 6 children, he spent much of his childhood doing farm chores. One of these chores included picking up sticks from the land, which was once bush land. He would get paid 5 pence per hour. They were told there were only 2 hours a day: before lunch and after lunch. Not until his older brother got a watch did they learn there were several hours in both the morning and afternoon!
From a young age, Murray loved growing and getting his hands in the dirt and was always planting and growing in the family vegetable garden. At 14, he began growing and selling potatoes and cabbages with the help of his horse Toby and a horse-drawn garden ridger to mound the potatoes. He sold the potatoes in 140 lb bags for 4 pounds to neighbours and at a local auction house to supplement his weekly pocket money. He would go into town with his black lab Sally and buy two ice creams, one for him and one for her.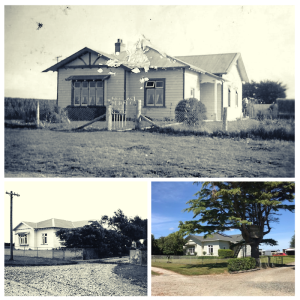 Living in a small farmhouse with 5 boys and 1 girl could be hectic, so their mum often came up with schemes to get the kids out of the house while she was cooking and doing housework, like giving the kids dessert before dinner. If you have ever met Murray, you can imagine the chaos and destruction of having 6 child-sized Munro personalities in a small farmhouse.
His interest in business and horticulture was always much greater than his interest in school or sports, so he left school at the age of 15. He chose not to follow his older brothers into the air force or sheep shearing, and instead chose to follow his passion of growing into the horticulture industry. This is where he started his career working for a 2nd uncle at Diacks Greenhouse, growing annuals.
After a few months of working at the greenhouse, Murray began his apprenticeship in Horticulture, which encompassed greenhouses and nursery work.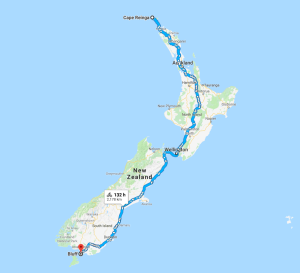 After he finished his apprenticeship at age 19, an uncle of Murray's bet him that he couldn't ride his bicycle from one end of New Zealand to the other. So, within a month, he was off!
He set off alone on a 3-speed touring bike and rode all the way to Cape Reinga, the northernmost point of New Zealand. Along the way, he camped wherever he could pitch his tent for the night, and worked as a fruit picker when possible to help fund the trip.
Once he arrived at Cape Reinga, he challenged himself to see how quickly he could ride from there back all the way to Bluff, the southernmost point of New Zealand. So he traded his old bike for a racing bike, and with $26 in his pocket ($6 of which was needed to take the ferry between islands), he biked 1340 miles across New Zealand in 9 days.
After his bicycle trip, Murray signed up for an international agricultural exchange program, which guaranteed 6 months of work in both North America and Europe.
For the first 6 months, Murray lived and worked at a farm in a Roman Catholic Seminary in Battleford Saskatchewan. Many of the priests at that Seminary are still friends of the family today.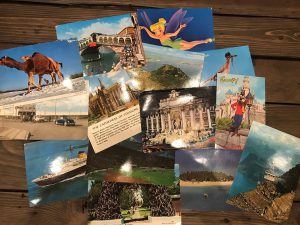 During his time in Canada, he took 3 weeks to drive from Battleford, through the US, to Mexico and back again. He travelled alone with very little money in his pocket, and as one might expect had many memorable experiences on the trip, including a broken down vehicle, con men, and a favor from the New Zealand Consulate.
After his 6 months in Canada, Murray went to Denmark where he worked on a pig farm for 6 months. During his time there he helped put running water into the house where he was living, which was over 400 years old.
He again spent 3 weeks of his time travelling, once again alone and with very little money, but this time he travelled around Europe with a Euro Rail pass so did not repeat his broken down vehicle experience. This is not to say his trip didn't have its "interesting experiences", but you'll have to catch Murray in the right mood to hear his stories!