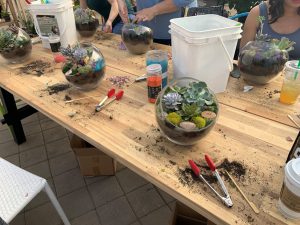 Over the past 40 years, the Munro's have experienced many of life's ups and downs, put in thousands of working hours at the nursery, and have continued to prosper at the forefront of the Horticulture industry. Alison and Murray have had the opportunity to watch their business and their family grow side-by-side; both expanding as the years have went by. Growing from a mobile 2-man crew, to a whopping 30-person 200-acre tree farm, it is obvious that the Kiwi brand is nowhere close to slowing down.
Ashleigh, Murray and Alison have always had huge plans in the works for the future of Kiwi, and we have just arrived at the season where all these plans seem to come into fruition: Winter. Last October, Ashleigh had decided that we needed to do something big to celebrate 40 years in business. She wanted a way to express gratitude to the community for their success. In less than a month Ashleigh, Alison, and the Kiwi team had brainstormed 40 different events that could be hosted at the nursery and thus, '40 for 40' came to be. This was also when the idea for a food trailer came around, and the creation of the Caffeinated Kiwi was underway.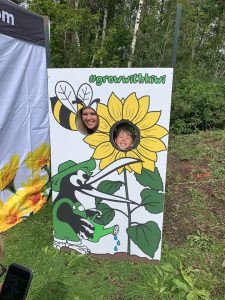 From the Easter Egg Hunt to Kids at Kiwi classes, and from Craft Beer Night to numerous informational workshops and talks, the overwhelming response to these events have given the Munro's fuel to continue hosting them in the coming years. Next year, you can expect to experience improved versions of last year's events, as well as some new ones that had been requested throughout the season (Stay tuned for next year's event calendar!). The last of this year's events will be the Christmas Grotto, which starts at the end of November.
With all the work that was put into this year's events, Ashleigh, Alison and Murray are very proud to have won Spruce Grove's Marketer of the Year Award, and are excited to be nominated for Parkland County's Rural Business of the Year award for the second year in a row.
Throughout all the changes these past 40 years have brought, the one thing that never changes is their enthusiasm for the off-season. This gives them a chance to wind-down after the 14 hour work days of summer, and once again prepare for another upcoming season.