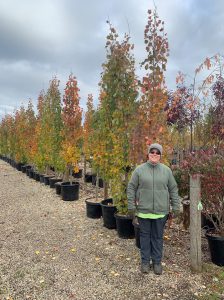 Hi, my name is Samantha! I have been with Kiwi for 3 years, and I have seen so many improvements to the nursery in my short time there. When I first started, I helped with installing the floor of the greenhouse, which required a lot of sweeping! Because I was at the nursery before we were open to the public, we did a lot of potting up of the perennials that we sell. This is when I learned that there are WAY more than one variety of a plant, and that we were only selling a portion of what there actually is (Did you know that there are more than 80,000 different types of Daylily?!). Since then, my Latin knowledge for trees, shrubs and perennials has increased exponentially. This wasn't hard, seeing how I knew little to no plant Latin to begin with.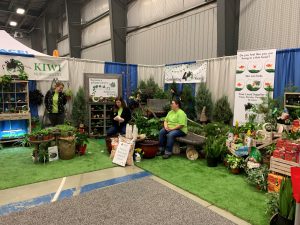 This year has been extra fun; starting off the new year with tons of trade shows. These were great, and something new that I haven't done before. With this year being our 40th year in business and doing the 40 events to celebrate, I got to teach many the classes that we held at the nursery. My favorite classes were 'Kids at Kiwi', where I got to help kids learn about nature and lead them in a nature craft.
One of my favorite new improvements to Kiwi Nurseries is the Caffeinated Kiwi- our new on-site coffee trailer. This is where I get to show off my baking talents; creating sweet and savory treats for all our large events this year, such as our anniversary party, craft beer night, and Open Farm Days! It makes me feel at home to bake and feed others, so I love getting to feel that satisfaction at work.
These past 3 years have been filled with so much learning, fun and change. I can't wait to see what kind of things they have planned for the future!