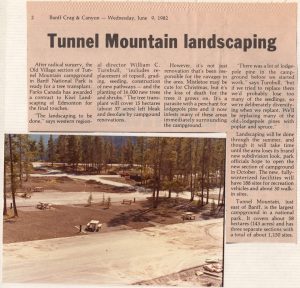 The 1980's were a busy time for the Kiwi founders. After going on their own and forming Kiwi Landscaping (1983) Ltd., Murray and Alison experienced rapid business growth as they took on more projects and made a name as a high quality, efficient commercial landscaping company.
It was a time of rapid economic growth and intense competition in the industry, and Murray and Alison knew just how to ride the waves and keep their business profitable. Locally, there was a lot of competition so instead of cutting their prices as others were, Murray and Alison looked to out-of-town projects and diversified by taking on any profitable project they knew they could accomplish.
One such project was becoming sales agents for Kompan Playgrounds for Western Canada for 5 years, during which time they also installed them on various projects. They also took a number of landscaping projects in federal and provincial parks and campgrounds, which were higher paying jobs but more involved than what most landscaping companies could do. In addition to typical "softscape" landscaping, these projects involved groundwork, hardscape, furniture installation and reclamation, and often included elements that Kiwi hadn't done before, like installing public use asphalt trails – what better way to learn than by doing?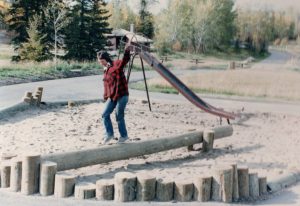 Murray and Alison believe that "if you're having issues, just cut your losses and get out of there as quick as you can" – they've never hesitated to move on and try something different, and because of that forward-looking attitude, everything they tried worked out. The 1980's was a decade of amazing growth.
After bringing Kathryn home in 1985, Murray and Alison had to learn to shift their priorities as new parents, but always remained focused on the growth of their business. During Kathryn's preschool years, Alison loved working from home and being able to continue her role with the business while remaining available to her daughter.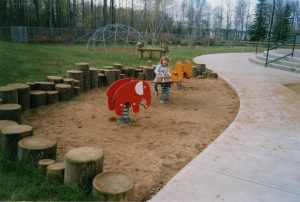 Kathryn went along with Alison to client meetings and would often draw 'portraits' of the meeting attendees which she'd present to the clients when it was time to leave. She loved going with her Mum on site visits, and at age 3 spotted a toy measuring wheel at the Toy Store and was convinced she needed it to be just like Mum.