After some great business success in the early 1980s and realizing they'd be staying in Alberta for the foreseeable future, Murray and Alison decided to focus on their next big adventure – starting a family. Unfortunately, Murray and Alison dealt with infertility and couldn't get pregnant. But they weren't ready to give up on their dream of becoming parents, so began looking into adoption.
At the time, the adoption process through agencies was a minimum of 12-18 month process, oftentimes closer to 5 years. A Social Worker mentioned the option of a private adoption, so they put the word out to all their friends that they were wanting to adopt. As it turned out, a friend of theirs knew of a 16 year old girl who was pregnant and wanted to place her baby up for adoption. Alison called the girl and explained they were looking to adopt a baby.
Despite not knowing much about the concept of a private adoption, the girl agreed to meet Murray and Alison, along with the baby's dad and grandparents.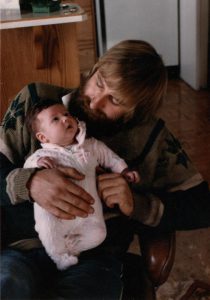 It was meant to be. Murray and Alison knew the dad's father from working in Battleford, and they connected with the birth mother's family immediately. After checking up on Murray and Alison's references, the baby's parents agreed to a private open adoption and the process began. It was a whirlwind process including a home study, reference checks, and a lot of paperwork and lawyer appointments.
On September 28 1985, Kathryn Nell was born in North Battleford, and three weeks later Murray and Alison went to pick her up and became parents for the first time. It took a few months for them to get interim guardianship papers, and the adoption was finalized one year later.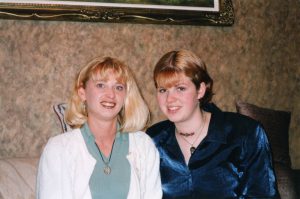 For Murray and Alison, paperwork and genetics were never the guiding markers of what made them parents. They believed their role as parents was to be a guide or guardian to their children by nurturing them, imparting life skills and supporting them, and then ultimately 'set them free' as capable adults. Because of this mindset, they viewed contact with the birth family as an opportunity for Kathryn to receive even more love and support, so encouraged a fully open adoption. They remained in contact with Kathryn's birth family throughout her childhood, and Kat developed a relationship with her birth mother's family as she grew older – they even attended Kat's wedding in 2013.