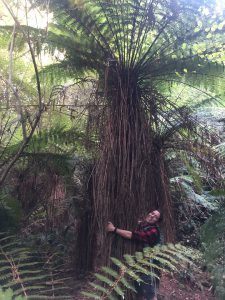 Hi, I'm Alaina! I began working for Kiwi Nurseries when I was 14, and spending 6 years with the family here has been absolutely incredible. They have taught me all I know about horticulture and fostered my passions; helping me to solidify my career path in forestry and fall in love all over again every season with landscaping and gardening. Every year I gained new responsibilities in the retail yard and now being 20 years old I've had customers who I've helped all these years still coming back, just like me! It's an awesome family environment that I'm lucky to be a part of; Kiwi Nurseries has become like a second home for me (ask Ashleigh and the staff, it's very hard to get me to leave at the end of the day!) Now I am currently on academic exchange in New Zealand, and I think about the Munro family and Kiwi Nurseries often. They introduced me to this beautiful country through my time at Kiwi, and I will be visiting the nursery that Murray began his horticultural apprenticeship when he was 13, in Invercargill!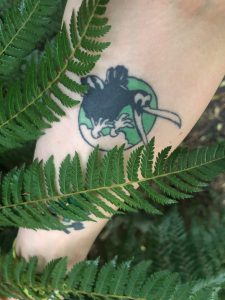 My favourite moments at Kiwi have always been in the morning; I came in for the early shift and every morning I would walk the retail yard to see what inventory we had for the coming day. Seeing all the plants freshly watered in the sun was such a beautiful and peaceful sight! Especially when the trees are blooming; in my mind there's nothing better.
There's also been a running joke all these years that even 5 minutes into my shift I'll end up with muddy legs…it's never failed!
In my first year the Munro's brought over a fellow kiwi to work in the retail yard, Jason. He was such a blast to work with and even now we keep in contact and I will get to hang out with him on North Island this November!
I will always be thankful that the Munro's hired me all those years ago, and I will always think of Kiwi Nurseries as home!